Healthways Recreation Centre
Address: 1-11 Arcade Road, Mont Albert 3129.  For directions and public transport options please CLICK HERE.
Phone: (03) 9895 2300
Email: healthways@healthways.com.au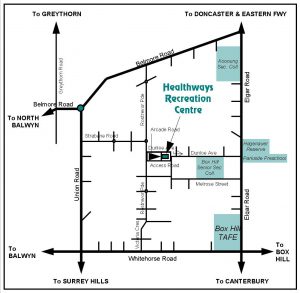 Facilities:
Health and Fitness

Gym
Circuit
Aerobics
Swimming Pool

Tenpin Bowling

Children's Playroom

Recreation Facilities
Opening times:
We are open 7 days a week!  360 days a year!
Regular Opening Hours:

Monday – 6.00am-10.00pm
Tuesday – 9.00am-10.00pm
Wednesday – 6.00am-10.00pm
Thursday – 9.00am-10.00pm
Friday – 6.00am – 9.00pm
Saturday – 8.00am-9.00pm
Sunday – 9.00am-9.00pm

Public Holidays:
Christmas/New Year Festive Period:

Please refer to the Festive timetable released every year.
Healthways Aquatic Centre
Address: 108-110 New Street, Ringwood 3134
Phone: (03) 9879 5777
Email: healthways@healthways.com.au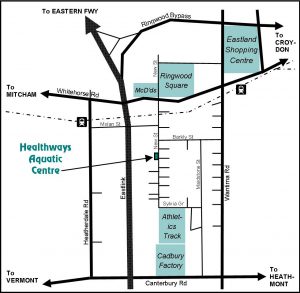 Facilities:
Opening times:
Monday – 9.00am-12.30pm & 3.30-7.30pm.

However, phone calls welcome 6.00am-10.00pm.

Tuesday – 9.00am-12.30pm & 3.30-7.30pm.

However, phone calls welcome 9.00am-10.00pm

Wednesday – 9.00am-12.30pm & 3.30-7.30pm.

However, phone calls welcome 6.00am-10.00pm

Thursday – 9.00am-12.30pm & 3.30-6.30pm.

However, phone calls welcome 9.00am-10.00pm

Friday – 9.00am-12.30pm & 3.30-6.30pm.

However, phone calls welcome 6.00am-9.00pm

Saturday – 8.00am-4.00pm.

However, phone calls welcome 8.00am-9.00pm

Sunday – 8.30am-12.30pm.

However, phone calls welcome 8.30am-9.00pm