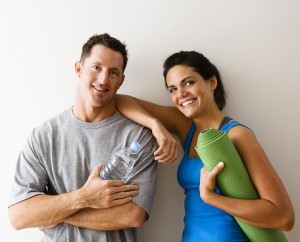 Do you want to give your health and fitness a boost, but are unsure where to go?
Come to the centre that has:
NO JOINING FEES
NO LONG TERM CONTRACTS
NO FINE PRINT OR HIDDEN CHARGES
Ample FREE car parking
FREE child minding
Large workout areas with newly reconditioned equipment
Variety! Try a different activity every day!
That's right:
NEVER any
JOINING FEES! or

LONG TERM CONTRACTS!
.
What is Healthways all about?
Healthways provides you with a variety of exercise options so you can choose what works best for you. Ultimately staying fit and healthy is about keeping up regular exercise, and a big part of that is adding variety to your routine. So, we have a large range of facilities and classes. You're sure to find something you enjoy. Healthways is not about posing and talking about how beautiful we are. Every day we help every-day people stay fit, healthy and strong. It's okay if you turn up in t-shirt and shorts without any make-up on. It's even better if you leave feeling like you've achieved something.
Conditions of Entry – "The new normal":
As we all get used to "the new normal" please know that while some things may take some time getting used to, everything is in place to provide a hygienic facility for everyone.
The following conditions of entry will need to be followed STRICTLY so as to comply with government regulations. For example, please understand that we cannot be flexible if you forget your towel. The rule that needs to be followed is "no towel, no workout". With some practice we hope you will adjust to new habits and remember your towel for a group exercise class as you would remember your towel for the pool. In the meantime, we do have towels/mats available for purchase at the centre for your convenience.
We thank you in advance for doing your part to keep everyone feeling confident and enjoying their visit.

Facilities:
There are 4 main areas that clients can use as part of the fitness facilities: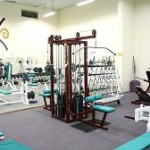 The Gymnasium is fully equipped with Free weights, Machine Weights, Swiss balls, Cardio Studio (incl. Treadmills, Cross-trainers, Upright bikes, Recumbent bikes, and Rowers), and Air-conditioning. We also have personal trainers available to help you achieve your fitness goals.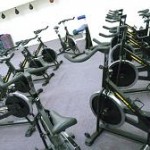 The Circuit Room contains Hydraulic Weight Machines, Spinning Bicycles, Barbell & Hand weights, and Boxercise equipment (incl. Speed-balls, Floor-to-Ceiling ball, Hanging punching bag, Skipping ropes, Focus mitts & Gloves). All equipment can be used as part of a gym program, and also in a class situation during 'Circuit' classes.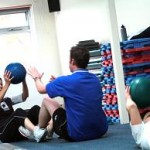 The Aerobics Room has a surround sound system, is air-conditioned, and all equipment for classes is provided (incl. Steps, Hand weights, Barbell weights, and Cushioned mats for floor work).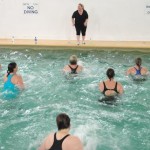 The heated indoor Pool is 0.9-1.2m deep, 18m long, and 32ºC.  The pool is available for public swimming (timetable is available from reception), and also for water-based group exercise classes. . All gym facilities & classes can be used on a casual 'pay-as-you-go' basis, and for frequent visitors there are 10 visit card and membership options.
Have a look through what we offer:
Still not sure what to do?
Are you still unsure about what to do?  To show you that our gym is comfortable for all – including people who have never come to a gym before – we encourage you to come in and try the facilities with a complimentary trial passes.  CLICK HERE for more information.
Come in and get started today.