This is the beginning of a collection of testimonials to share with you.  Thank you to all our clients for being part of Healthways and including us in your family's lives.
16/07/17
Email sent to the centre's main email address: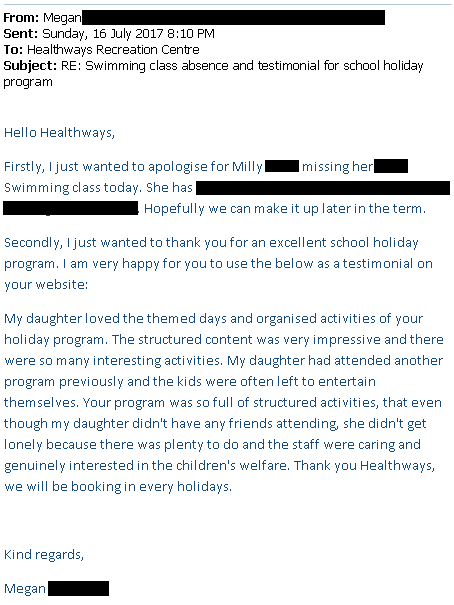 01/07/17
Card written from our swim student, Hayley, to swim teacher, Theresa:
Hayley started swimming at Healthways as a baby.  She's now just graduated from Level 4 and been invited to join Healthways' Level 5 Squad.  She's leaving her Level 4 classes and joining Level 5 Squad in Term 3 2017.  Congratulations Hayley!  We're very proud of you!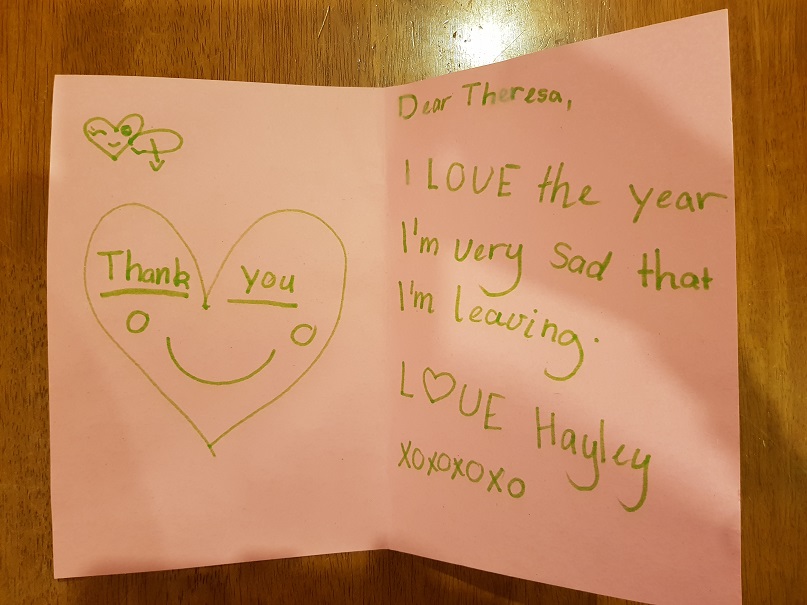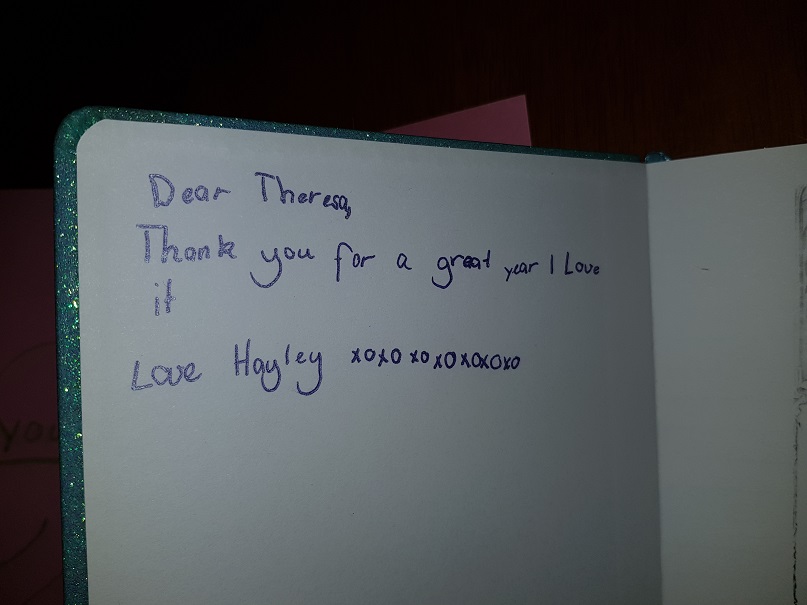 19/06/17
Email sent to the swim school manager, Julie Anderson: