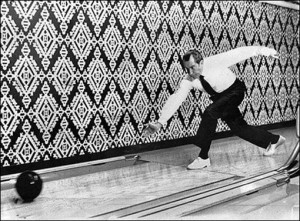 In 2011 Healthways celebrated it's 50th Birthday.  And with such a rich history, we're turning back the clock to see what memories people have.
We're putting out a call to anyone who has a memory, or story, or photo, or certificate… or anything (!) from their past activities at the centre, to put together a historical archive of the past 50 years.
Any memories or stories are worthwhile.
Did you come bowling on a first date?
Did you used to wag school to come play the pin ball machines?
Did you dine at the restaurant that used to be upstairs?  Did you bounce on the trampolines that used to be in the squash courts?
Did you insist on wearing your biggest bell bottom jeans bowling in the 70s and spent the whole time tripping over them?
Did you learn to swim in the pool?
Any stories, funny or serious, help to piece together the lively history that the centre has had.
A few years ago an 70 year old grand father said, "You know, this used to be a great place to pick up chicks", and he laughed as he recalled what he and his friends used to do in their 20s.
That got us thinking that we really should start documenting all the wonderful stories that have happened here.  So please contribute your story and be a part of the building's legacy.
If you have any trophies, photos, or any other artifacts that is wonderful!  All items will have photos taken of them and then returned to you quickly.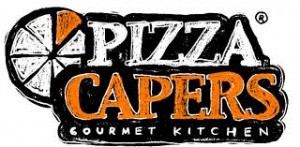 Plus, one out of every 3 memories will WIN a free regular pizza from Pizza Capers in Balwyn East.
Pizza Capers gives their customers the chance to enjoy an interesting and varied menu, with pizza made using only fresh restaurant quality and wholesome ingredients.  We are delighted they have been able to support us in our quest to uncover some of the building's secret past.
So, fill out the form below with your memory and contact details, and we can start documenting the history, laughs, loves, friends, family, and cheekiness that has happened in these 4 walls over the past 50 years.