Mind Australia: The Art of Giving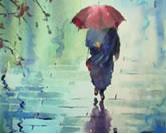 Healthways has donated to this worthwhile event which one of our swim school mums, Shanta Parker, has initiated.
Shanta initiated 'The Art of Giving' in honour of her close friend, Carol, who unfortunately took her life to end her battle with mental illness.
'The Art of Giving' is an art exhibit to raise money for a new Mind initiative, Ambasadors of Hope, where past and present Mind clients can share their experience in a positive forum for discussion about mental health.
Award-winners Neil McIrvine, Malcolm Beattie, Anna Blatman, and many more have generously donated their work to the exhibit.
Mind is an independent, not-for-profit organisation that helps people recovering from mental illness to rebuild their lives and reconnect with family, friends and the community.
Shanta says "Carol was an amazing person and was drawn towards helping people overcome their life's struggles. If only she could have overcome her own. If Ambasadors of Hope can save the life of even just one person, something positive will have come from Carol's tragic passing."
All proceeds will be used to fund the development of Mind's Ambassadors of Hope program.
The timing of 'The Art of Giving' exhibition was too early for the publication of this newsletter, however, if you wish to make a donation to Mind for any of it's wonderful programs, including Ambassadors of Hope, and help people with mental illnesses please visit www.rfv.org.au.